Specialising in Japanese Motorcycles, Moto Pro is a fully equipped up to date workshop with experienced professional knowledge and all the latest tooling required for every type of service and repair to your motorcycle.
Moto Pro offers a more personalised service as most riders want to know the person working on their bike.
Moto Pro is unmatched in customer service and provides superior repairs for Perth riders.
We're at:

Unit 4, 26 Cohn Street (Corner Planet Street), CARLISLE WA 6101
Call us on:
Phone: 9472 9777
Fax: 9472 9745
Home
Race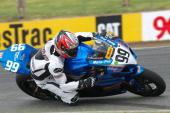 Moto pro can set up your road or motorcross bike for the race track, from a full race bike setup to fine tuning the suspension this is what we love to do.You will often find us at the race track swinging spanners for some of the local racers and have set up bikes for the professionals racing at the kings of Wanneroo and the festival of speed.Check out the gallery for some pics of motorcycles we have prepared.
Servicing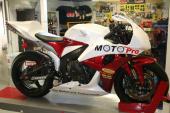 Periodic preventative maintenance is your guarantee to trouble free operation. Moto Pro can perform all scheduled servicing on your motorcycle without voiding your new bike warranty.
Performance Modifications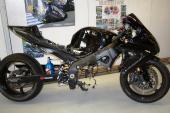 What ever modification you want we can do it, through years of experience we know all the tricks of the trade.From fitting aftermaket exhaust systems and power commanders to complete engine rebuilds,big bore kits,cams,nitrous kits and revalving suspension what ever the job moto pro will get the most out of your bike.
Accessories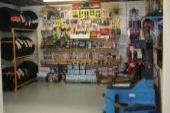 We are able to get almost any accessories you need for you or your bike.
New Bikes Wrecked/Parts Sales
We have purchased our very first brand new motorcycle for wrecking! We had a white 2014 Kawasaki Ninja 300 delivered on 20 Feb 2015, this is a brand new motorcycle that has never been riden, pre delivered or licensed so everything is as new. We are excited to pull it apart and sell the brand new genuine parts at a much cheaper price. Hopefully we will be adding a new bike shortly.