Workshop/Services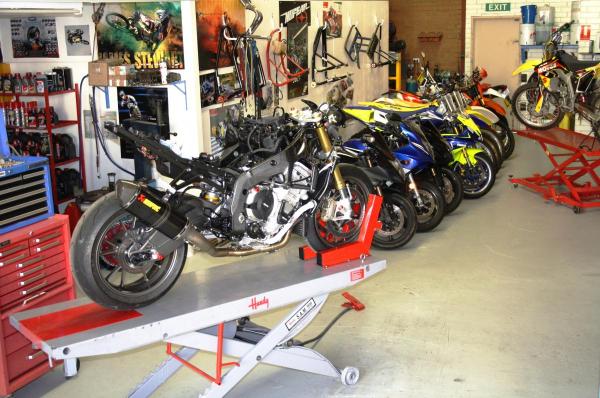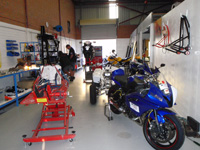 Looking for a mechanic that you can trust to work on your motorcycle and get what you ask for? Well here at Moto Pro you have found the right place. At Moto Pro we strive for excellence, treating your motorcycle as if it were our own. Our workshop is equipped with state of the art tools and specialised machinery, all designed to give your bike the TLC it deserves.



Moto Pro is run by Luke Wallis who has raced road, motocross and super motard, so he understands what bike owners want from their bikes and what is important for you, your motorcycle and an enjoyable ride.




Motor Vehicle Repair Business Licence 3492




Qualified Motorcycle Mechanics




A dedicated motorcycle workshop and service centre




16 years professional experience




Specialising in all Japanese motorcycles




Thoroughness and attention to detail




One on one service with the mechanic that just worked on your bike




Fully equipped workshop technically advanced




Customer satisfaction



We guarantee all our work for quality and workmanship




Luke has completed 3 Race Tech suspension courses held by Shock Treatment and Paul Thede founder of Race Tech USA.




Tyre fitting and balancing



Chain and sprockets fitted




Perth's best motorcycle workshop




Periodic preventative maintenance is your guarantee of trouble free operation




Loan bike available (conditions apply)




Insurance and private crash repairs




Suspension servicing, set up, modifications and re-valving




Fitting of genuine and after market accessories




Scheduled servicing





Moto Pro has a fully equipped, up to date workshop with all the required tooling for every type of service and repair to your motorcycle, such as hydraulic air lift benches, tyre changing machine, large work benches, digital synchronising gauges for carburettor and throttle bodies and snap on visual inspection devices. These are just some of the tools used to give your motorcycle the best care and attention possible.




Unique to Moto Pro's workshop is it's machine shop, including lathes, drill presses, hydraulic presses, pipe benders, band saws, welders and grinders, so most work and fabrication can be done quickly in-house.




Where the guy that works on your bike guarantees his work




All motorcycles at Moto Pro are kept inside undercover, not sitting outside in the sun or the rain.




Suspension work from re-valving, piston kits, springs, cartridges to complete replacements from top quality aftermarket products including Ohlans, YSS, WP, Elka, to Race Tech and more.




Re-valving forks and shocks, every new bike is set up for a certain weight and riding style. As everybody's weight and riding style is different, re-valving is customised and set up to suit you and your bike. Shim stacks are replaced to accommodate riders' weight, ability, riding style and different riding conditions. This is guaranteed to increase performance and safety.