Parts/Accessories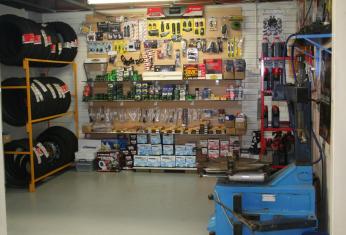 Moto Pro is a small business with low overheads. This means that our prices can be kept low and inflated prices are not passed on to you the customer.
We will beat retailers prices almost every time, so before you purchase anything from the dealers, give us a call with the part number and/or details for accessories and we will give you a fair price.
Moto Pro is a small shop, so we do not hold loads of stock. We can get almost any accessories the retailers can get, so if you have part numbers and sizes we are able to order in at very reasonable prices.
TYRES
Moto Pro has a small range of common size and compound of tyre in stock, we sell all brands of tyres and if they are not in stock we can have them here within a day.
ACCESSORIES
Moto Pro has an extensive range of Motul oil, chain lube, spark plugs, batteries, chains, sprockets, filters, brake pads and tubes. For any special requirements, please give us a call and we can quote you a good price.
We are able to quote prices on helmets, riding gear, and all genuine and after market parts and accessories.
NEW PARTS FROM NEW BIKE DISASSEMBLED
Moto Pro has taken apart a brand new white 2014 Kawasaki Ninja 300 (non ABS model) and is selling the new parts. Attached is a list of parts we have available. Contact Luke directly via phone 08 9472 9777 or email parts@motopro.net.au for the best prices
RATED R PARTS
Moto Pro can order in any 'Rated R' Parts for the same price you will pay online, less the delivery fee. If you place your order through Luke, he will advise you as soon as the parts arrive and then parts can be picked up from the Moto Pro workshop. Please see Rated R Parts link below for parts and accessories.
LINKS FOR PARTS/ACCESSORIES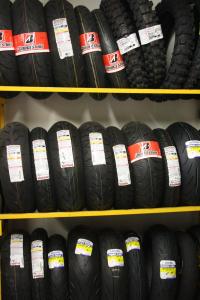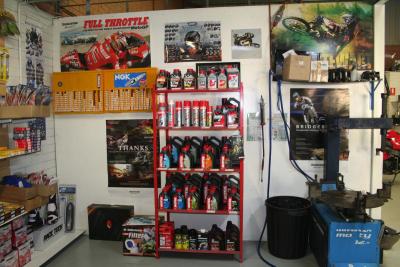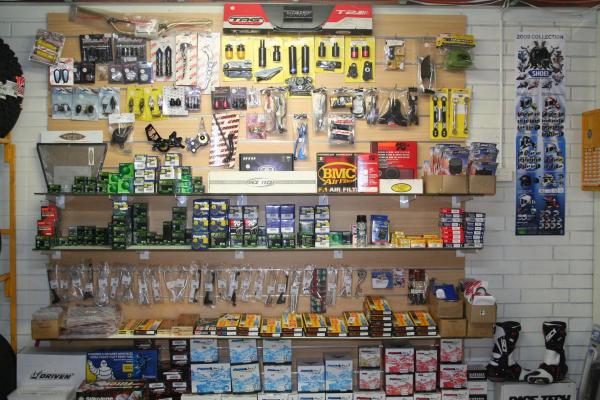 2014 KAWASAKI NINJA 300 NON ABS WHITE PARTS
ITEM # PART NAME
| | |
| --- | --- |
| #1 | LEFT MIRROR |
| #2 | RIGHT MIRROR |
| #3 | SCREEN |
| #4 | PILLION SEAT |
| #5 | LEFT SEAT COVER |
| #6 | RIGHT SEAT COVER |
| #7 | RIDERS SEAT |
| #8 | LEFT DUCT TAIL |
| #9 | RIGHT DUCT TAIL |
| #10 | DUCT TAIL CENTRE |
| #11 | STORAGE LID |
| #12 | TOOL KIT |
| #13 | BRACKET UNDER RIDER SEAT |
| #14 | REAR LEFT INDICATOR |
| #15 | REAR RIGHT INDICATOR |
| #16 | NUMBER PLATE BRACKET WITH REFLECTOR LIGHT AND STEEL BRACKETS |
| #17 | BATTERY COVER |
| #18 | LEFT BELLY PAN INCLUDING STICKER |
| #19 | RIGHT BELLY PAN INCLUDING STICKER |
| #20 | LEFT UPPER FAIRING PIECE (TANK COVER) |
| #21 | RIGHT UPPER FAIRING PIECE (TANK COVER) |
| #22 | CENTRE FAIRING PIECE |
| #23 | LEFT FRONT INDICATOR COMPLETE |
| #24 | LEFT MIDDLE PIECE ON MAIN FAIRING |
| #25 | LEFT MAIN FAIRING |
| #26 | RIGHT FRONT INDICATOR |
| #27 | RIGHT MIDDLE PIECE ON MAIN FAIRING |
| #28 | RIGHT MAIN FAIRING |
| #29 | CENTRE NOSE CONE PIECE WITH LITTLE BRACKETS AND GROMMETS |
| #30 | DASH GAUGES |
| #31 | INSTRUMENT SURROUND (COVER METER) |
| #32 | HEADLIGHT COMPLETE WITH GLAOBES AND ELECTRICAL PLUGS FITTED |
| #33 | FUEL PUMP WITH O RING |
| #34 | FUEL TANK |
| #35 | FUEL TANK BRACKET REAR MOUNT BOLTS |
| #36 | LEFT SWITCH BLOCK |
| #37 | RIGHT SWITCH BLOCK |
| #38 | NOSE CONE BRACKET |
| #39 | RADIATOR WITH RUBBER GROMMETS |
| #40 | GEAR LEVER |
| #41 | LEFT RIDER FOOTPEG COMPLETE |
| #42 | LEFT PILLION FOOTPEG COMPLETE |
| #43 | REAR BRAKE PEDAL |
| #44 | RIGHT RIDER FOOTPEG COMPLETE |
| #45 | RIGHT PILLION FOOTPEG COMPLETE WITH MUFFLER MOUNT RUBBER AND OTHER BRACKETS |
| #46 | TAIL LIGHT COMPLETE |
| #47 | RADIATOR FAN |
| #48 | MUFFLER AND COVER |
| #49 | HEADER PIPE |
| #50 | FRONT SPROCKET COVER |
| #51 | CHAIN GUARD |
| #52 | STARTER SOLENOID |
| #53 | DUCT TAIL UNDERTRAY |
| #54 | RADIATOR NECK AND CAP |
| #55 | HORN AND BRACKET |
| #56 | REGULATOR RECTIFIER |
| #57 | CLUTCH CABLE WITH BOOT |
| #58 | BRACKET ON TOP OF RADIATOR |
| #59 | THERMOSTAT HOUSING |
| #60 | COOLANT OVERFLOW BOTTLE |
| #61 | WIRING HARNESS |
| #62 | WATER TEMP SWITCH |
| #63 | RELAY ASSEMBLY |
| #64 | ECU |
| #65 | TIP OVER SENSOR |
| #66 | THROTTLE CABLES |
| #67 | LEFT COOLANT PIPE |
| #68 | SPEEDO SENSOR |
| #69 | FAIRING MOUNT (THIS BOLTS TO CLUTCH COVER) |
| #70 | FRONT SPROCKET COVER (HOLDS SPEEDO) |
| #71 | BRACKET (THIS BOLTS ONTO DUCT TAIL UNDERTRAY) |
| #72 | LEFT FAIRING BRACKET (THIS BOLTS ONTO STATOR COVER) |
| #73 | INTAKE AIR TEMP SENSOR (FIT INTO AIR BOX) |
| #74 | SIDE COVER (BOLTS ONTO LEFT SIDE OF DUCT TAIL UNDERTRAY) |
| #75 | AIR FILTER COVER AND SCREWS |
| #76 | AIR BOX |
| #77 | AIR FILTER WITH CAGE |
| #78 | REAR BRAKE LIGHT SWITCH |
| #79 | BRACKET LEFT (BOLTS ONTO FRAME SUPPORT) |
| #80 | RELAY |
| #81 | SIDE STAND SWITCH |
| #82 | COIL CAP |
| #83 | COIL CAP |
| #84 | LEFT FAIRING BRACKET (THIS BOLTS ONTO SUMP) |
| #85 | SIDE STAND AND SPRING (HAS SCRATCHES ON THE BOTTOM) |
| #86 | FRONT FRAME ENGINE MOUNT COMPLETE WITH ALL BOLTS AND RUBBER MOUNTS |
| #87 | FRONT MUDGUARD BRACKET WITH MOUNTING BOLTS |
| #88 | FRONT MUDGUARD |
| #89 | RIGHT CLIP ON HANDLEBAR |
| #90 | LEFT CLIP ON HANDLEBAR |
| #91 | 2 BAR ENDS AND SCREWS (1 BAR END HAS A SMALL MARK - SEE PHOTO) |
| #92 | THROTTLE TUBE AND GRIP |
| #93 | LEFT HAND GRIP |
| #94 | REAR AXLE, BRAKE CALIPER SLIDER |
| #95 | CHAIN ADJUSTER SLIDERS |
| #96 | CLUTCH SWITCH |
| #97 | CLUTCH PERCH COMPLETE |
| #98 | AIR VALVE |
| #99 | PAIR VALVE |
| #100 | FRAME CAPS (4) |
| #101 | FUEL LINE |
| #102 | STARTER MOTOR |
| #103 | REAR SHOCK |
| #104 | LOWER TRIPLE CLAMP WITH BALL BEARINGS AND RACES |
| #105 | CHAIN ADJUSTER |
| #106 | CHAIN ADJUSTER |
| #107 | FRONT WHEEL AXLE NUT AND SPACER |
| #108 | REAR WHEEL AXLE |
| #109 | RIGHT FORK LEG |
| #110 | LEFT FORK LEG |
| #111 | CHAIN GUIDE |
| #112 | SUSPENSION LINKAGE SET UP |
| #113 | SWING ARM COMPLETE WITH BEARINGS, BUSHES AND SEALS |
| #114 | LOCK SET WITH 2 KEYS |
| #115 | TOP TRIPLE CLAMP |
| #116 | FRAME WITH COMPLIANCE PLATE |
| #117 | THROTTLE BODIES COMPLETE WITH INJECTORS AND TPS |
| #118 | FRONT BRAKE DISC WITH BOLTS |
| #119 | FRONT WHEEL |
| #120 | REAR BRAKE DISC WITH BOLTS |
| #121 | REAR WHEEL |
| #122 | REAR SPROCKET CARRIER |
| #123 | TOP TRIPLE CLAMP BOLT |
| #124 | BRACKET (THIS HOLDS FRONT BRAKE LINE, BOLTS ONTO LOWER TRIPLE CLAMP) |
| #125 | MISCELLANEOUS PARTS - SOLD SEPERATELY - PLEASE CONTACT LUKE FOR PRICES |
| #126 | REAR BRAKE RESERVOIR AND HOSE |
| #127 | REAR BRAKE HOSE |
| #128 | REAR BRAKE MASTER CYLINDER COMPLETE |
| #129 | REAR BRAKE CALIPER COMPLETE |
| #130 | FRONT BRAKE LIGHT SWITCH |
| #131 | FRONT BRAKE LEVER AND PIVOT BOLT & NUT |
| #132 | FRONT BRAKE MASTER CYLINDER |
| #133 | FRONT BRAKE LINE |
| #134 | FRONT BRAKE CALIPER |
| #135 | FRONT BRAKE LINE BRACKET (BOLTS ON NEAR FRONT MUDGUARD) |
| #136 | ENGINE COMPLETE, NO STATOR ASSEMBLY, NO STARTER MOTOR |
| #137 | STATOR ASSEMBLY |